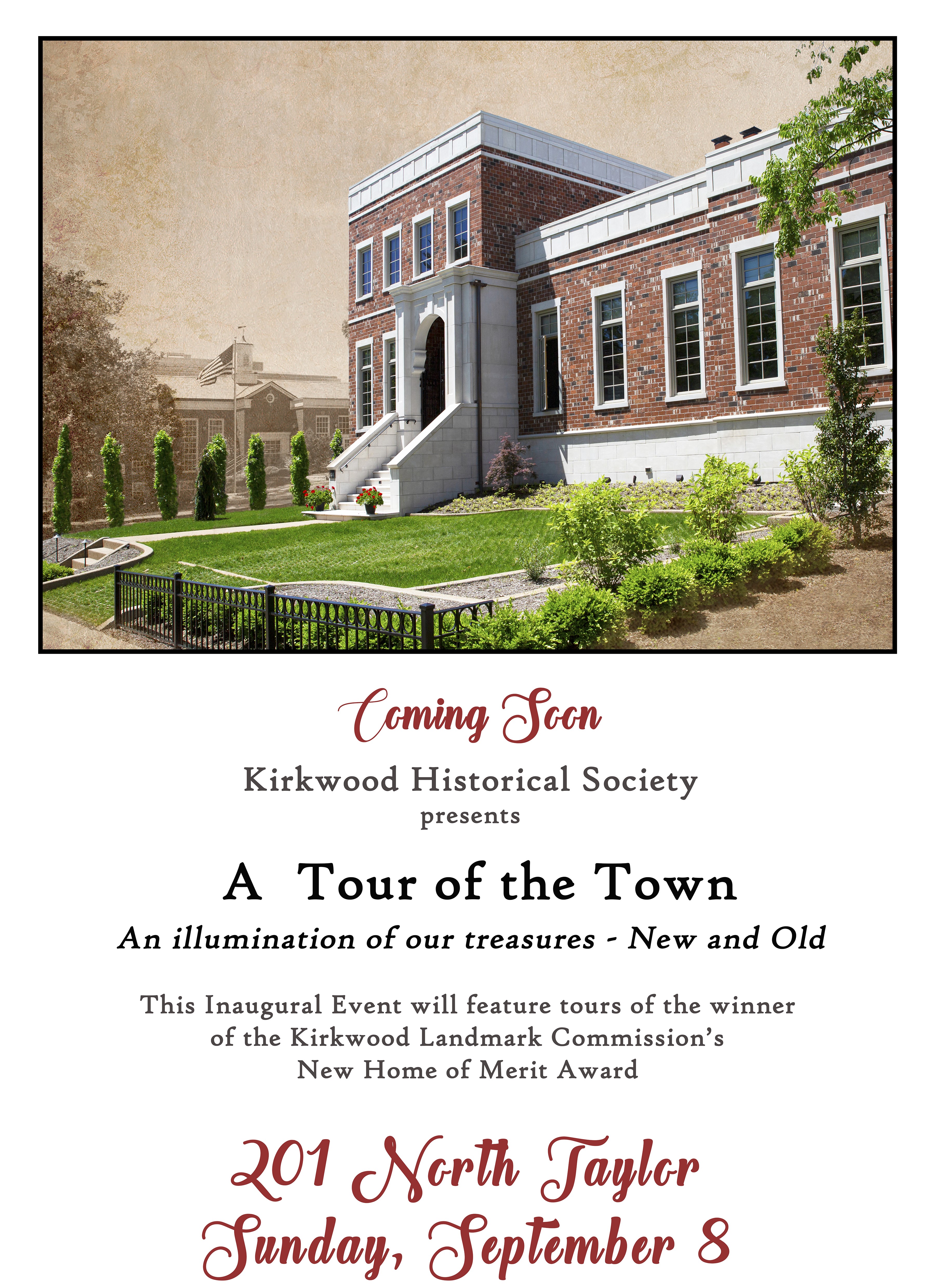 General Admission and Member Tickets on sale now. To buy tickets online go to Ticket & Events Section and click the link "Buy Tour of the Town Tickets". Use this link for quick access.
https://www.eventbrite.com/e/members-ticket-sales-open-tour-of-the-town-kirkwood-mo-9819-tickets-64809317413
If you prefer to pay by check, please send your check to
Kirkwood Historical Society
PO Box 220602
Kirkwood MO 63122
In the Memo section of your check please add TOTT (Tour of the Town) and the start time period you are ordering – 3pm or 5 pm.