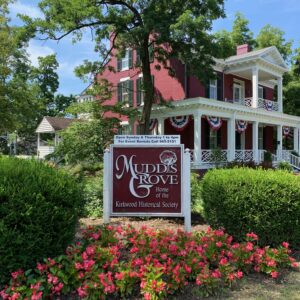 Update:  
Overflow parking available at St. Peter School parking lot at Adams and Clay
Accessible parking and entry at South Harrison and West Argonne by our Gate House
 As part of the House & Garden Tour sponsored by Historic Saint Louis,
we join other historic homes and museums for a day to celebrate our region's historic gems.
We will have vendors to make your visit enjoyable. Music.
Honey Bees Food Truck. Teleo Coffee. Sugar Creek Gardens.
Tropical Moose Shaved Ice.  Raffle for Items from OK Hatchery.
Members enjoy free admission.
Give us your name or show us your ticket on phone or paper.
We'll check you off the list and stamp your hand for entrance to the grounds and house.  
We LOVE our members.
_____________________________________________________
General Admission
Buy a ticket online and either print or show it to us on your phone.
16 and under are free. Over 17 requires paid ticket.